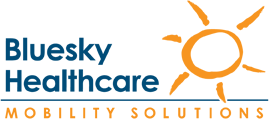 Stannah. Step into freedom
Life is a lot more enjoyable if you have more energy for the things you want to do, maybe having the grandchildren over for a visit or entertaining friends and family. Our experience has taught us that the sooner a stairlift is installed, the sooner you will be back to enjoying the things you love doing. So, just imagine how a stairlift could make your day-to-day life easier, safer and more enjoyable.
All Homes are different. If you think your stairs are unsuitable for a stairlift as they may be too narrow or odd curves and inclines, we believe you might be pleasantly surprised. We understand that every curved staircase is different from the next, with its own landings, angles and corners. So we custom-design the curved rail, making it to measure so it fits your stairs precisely. Together with your chosen colours on the chair and rail, it all adds up to your perfect stair lift.
Your made-to-measure curved track neatly hugs every corner of your stairs, while its elegant design harmonises with any home. The slimline profile of the track also leaves space on your stairs for others to safely use them, while its twin-tube design makes it exceptionally sturdy and stable. The rail is fixed to your stairs rather than the walls. This ensures that when our friendly and professional engineers install your stairlift, it will be quick, easy and carried out with minimal fuss or bother. The rail can be fitted to either side of the staircase, depending on space and convenience.
There are five different types of Seats that you can choose from. All Seats come in a selection of colours and features and are compatible with the custom-made curved rail. We have put together a brief outline of each of them for you below. There is a lot of choices, but our Stairlift Specialist can easily consult with you on which chair and features would be best for you and your home.
Standard Features

Starla

The ultimate in stairlift flexibility - that's our Starla stairlift. We have made the Starla incredibly adaptable to give you your perfect stairlift. Choose an elegant, all-vinyl or all-fabric chair or add a contemporary dark or light wood trim - it's up to you. Settle into the comfortable and supportive seat, clip on your easy-to-use seatbelt, then nudge the controls to move gently up or down your stairs.

Sofia

The Sofia offers the classic blend of comfort and style. Along with its smooth and flowing contours, the deeply upholstered chair comes in a choice of fabrics, leathers and vinyls all of which look and feel inviting. The Sofia is easy and intuitive to use, too. Settle into the supportive seat, put on your easy-to-use seatbelt and move the controls to glide up or down your stairs – it's that simple.

Solus

With its smart looks and stylish seat in a choice of modern fabrics, leathers and vinyls, the Solus blends in beautifully with your home. It's practical and straightforward to use, too. Just sit in the comfortable and supportive seat, put on your easy-to-use seatbelt and gently move the controls to glide up or down the stairs – nothing could be simpler.

Siena

Choose the Siena and you get classic comfort and style in perfect unison. The simple contours along with it's choice of five vinyl colours make it look and feel truly inviting. We have designed the Siena for simplicity and convenience, too. Settle into the comfortable seat, clip on your easy-to-use seatbelt and move the controls to glide up or down your stairs

Sadler

Designed specifically for people with limited flexibility, the Sadler is a totally new concept in stairlift design. It offers a new alternative to traditional and perch-style stairlifts, helping you maintain a more upright posture at the same time as taking much of your weight through the seat, minimising the weight supported by your legs.

Curved Custom Rail
Manual Swivel
Power Swivel
Stairlift Key
Wireless Controls
Seatbelt
Cushioned Seat
Safety Edges
Seat Sensor
Adjustable Arms
1 Step Fold
HELPING SENIOR AUSTRALIANS ENJOY A BETTER QUALITY OF LIFE.

TESTIMONIALS
See more. . .
"I know you spoke to Diana yesterday but I just wanted to add my appreciation for a job well done. Everything went smoothly and we were particularly impressed by the way in whi..."

Terry

"Hi again. I just want you to know that if I have a need for any other services that I will not be going anywhere else. Bluesky Healthcare are caring friendly and very helpful...."

Sue

"Hi Nat, I just wanted to thank you for all your help with the electric bed and the recliner for Gail B. I spoke with her and she has the bed and is very happy. I also just..."

Emma
‹
›
Questions? Queries?
Our staff are happy to help so
give us a call!
Ask us about our products or
our service!
(08) 9242 7333
CONTACT US NOW
Get in touch with us today!