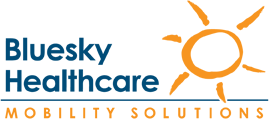 TERMS AND CONDITIONS
The protection of your personal information is something we take very seriously.
We protect your personal information in accordance with the National Privacy Principles and relevant industry privacy codes.
We understand that you may have concerns about your privacy and confidentiality while online. Rest assured we're committed to ensuring your privacy at all times when using our website.
If you have any questions or would like further information about our privacy and information handling practices, please contact us: info@blueskyhealthcare.com.au
08 9242 7333
19 Pearson Way Osborne Park WA, 6017
NATIONAL PRIVACY PRINCIPLES
1. COLLECTION OF PERSONAL INFORMATION
Bluesky Healthcare collects personal information in the form of names, addresses, phone numbers, email addresses, credit card numbers and financial institution details. Bluesky Healthcare collects its information only by lawful means. Bluesky Healthcare may request personal information from individuals in an attempt to better service their enquiries. Bluesky Healthcare does not disclose any personal information provided by its website visitors to any third parties.
2. USE AND DISCLOSURE OF PERSONAL INFORMATION
Bluesky Healthcare will use the personal information it has been supplied for the purpose of marketing activities. Bluesky Healthcare will only use this information for marketing purposes where:
It is impractical to seek the individual's consent before that particular use;
All marketing will provide Bluesky Healthcare's address and contact details and therefore an opportunity to cease receiving any future marketing communications;
The individual has not made a request not to receive any further direct marketing communication.
3. QUALITY OF PERSONAL INFORMATION
Bluesky Healthcare makes every effort to maintain the quality of the personal information it collects by ensuring it is accurate, up to date and complete at all times.
4. MAINTAINING SECURITY
Bluesky Healthcare will endeavour to protect individual's personal details by ensuring they are kept free from misuse, corruption, unauthorised access, modification or disclosure. Furthermore, Bluesky Healthcare will take all reasonable steps to destroy or permanently de-identify personal information no longer required.
5. OPENNESS
Bluesky Healthcare makes its policies on the privacy of individual's personal information outlined in this document available to anyone who requests it. It is an open statement about Bluesky Healthcare and its management of the personal information it collects and uses.
6. ACCESS AND CORRECTION BY INDIVIDUALS
Bluesky Healthcare will provide individuals access to their personal information upon receipt of a written request. This reques will be executed within 30 days. Bluesky Healthcare is permitted to deny access to personal information in situations where;
there is a threat to life
there is an unreasonable privacy impact on other individuals
it is a frivolous request
there are existing/anticipated legal proceedings
Providing access is unlawful or the information would prejudice enforcement/security activities
Bluesky Healthcare may decide to impose a charge to the individual requesting access to their personal information to cover the cost of verifying the request, locating, retrieving, reviewing and copying any material requested.
7. IDENTIFIERS
Bluesky Healthcare does not adopt a government agency identifier (e.g. Tax File Numbers) as its identifier of an individual.
8. ANONYMITY
If it is lawful and practical to do so, individuals may chose not to identify themselves when entering into a transaction with Bluesky Healthcare.
9. SENSITIVE INFORMATION
Sensitive information such as details or opinions about an individual's health, religion, political stand, philosophical beliefs, criminal record, sexual preference or membership of professional, political, trade union or trade associations is considered to be sensitive information. As noted in the Act, sensitive information may not be collected unless required by law or if the individual has consented to providing the information. Only under these circumstances will Bluesky Healthcare collect this type of personal information.
10. QUERIES & COMPLAINTS
If an individual has a query or complaint regarding Bluesky Healthcares' management of their personal information please feel free to contact Bluesky Healthcare.
11. WARRANTY
All Bluesky Healthcare Products come with a 12 Month Warranty. Some Products can have their warranty extended to 5 years provided they are serviced every 12 month.
These products are:
-Stairlifts
-Adjustable Beds
-WA-made Lift and Recline Chairs