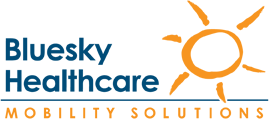 Siena
Have a question?
Give us a call today
9242 7333
Download our FREE
Scooter
Buyer's
Guide
Siena.

Exclusively for you
Stannah understands that your staircase is different from the next. It has its own landings, corners and angles. So each Stannah curved rail is custom made for a particular staircase, allowing for the most unintrusive fit and most visual appeal. In combination with your choice of upholstery and rail colours, the stairlift will be a unque match to your home, tast and decor.
---
Overview
---
Stylish and space-saving
Choose the Siena, and you get classic comfort and style in perfect unison. The elegant contours and profoundly upholsterd chair in a choice of five vinyle colours make it look and feel genuinely invitig. We have designed the Siena for simplicity and conveniece, too. Clip on your optional easy-to-use seatbelt and move the controls to glide up or down your staircase. It has a fold-away function that allows the chair to sit neatly and flat against the wall for extra space for other stair users.
The Siena even comes with a removable key that allows you to lock the chair and keep it safe from children.
For those who suffer from arthritis or have limitted strength in their hands, you can choose a one-way powered swivel (optional extra), which works excellent in narrow hallways and turns to face your landing, making entering and exiting even more comfortable and safer.
---
Rails that follow every twist and turn
Your custom-made curved rail neatly follows every corner of your stairs, while its elegant desing suits every home. The slimline profile of the track also leaves space for other users, while its double tube design gives additional strength and stability. Every stairlift is fixed to the stairs instead of the wall, making it a quicker installation with no disturbance to the structural integrity of your home.
---
Features
Comfortable and stylish chair The Siena chair will bring you comfort, with a cushioned back and generously upholstered, padded seat available in 5 different hard-wearing, fire retardant vinyl.
Easy-to-use controls To operate you Siena Chairlift simply nudge the controls in the direction you would like to go
Folding options (Manual) first fold the arms, next the seat, the footrest is folded by using a seperate lever. Alternatively, you can choose your Siena with a powered footrest, see point 9
Swivel levers and options Use the swivel function of your chair (manual lever or powered one-way swivel) to enter and exit the chair in the safest possible position at the top of your stairscase.
Safety edges A fabulous function that comes standard on all chairs, this safety sensor runs around the footrest of the carriage and will bring your chair lift to a gentle stop when it detects any obstacles on your stairs.
Seatbelt options The retractable seatbelt as highltedopposite, can be fastened with just one hand. Feel free to inquire about the other seatbelt option that are available.
Arm isolation This feature is part of the reason that Stannah stairlifts count as the safest on the market. This feature will prevent the chair from moving, even when pushing the controls until you are comfortably seated, and the armrest closest to the bottom of the stairs is fully lowered
On-off Swith well labelled and easy to use
Powered footrest (Optional) This will fold and unfold the footrest independently. An excellent choice if you are planning to enter or exist the stair lift with the footrest out of the way.
Two Chair widths please see below at measurements
---
Dimensions
Regular chair
Extra Wide armrests

TESTIMONIALS
"I know you spoke to Diana yesterday but I just wanted to add my appreciation for a job well done. Everything went smoothly and we were particularly impressed by the way in whi..."

Terry

"Hi again. I just want you to know that if I have a need for any other services that I will not be going anywhere else. Bluesky Healthcare are caring friendly and very helpful...."

Sue

"Hi Nat, I just wanted to thank you for all your help with the electric bed and the recliner for Gail B. I spoke with her and she has the bed and is very happy. I also just..."

Emma
‹
›
Related Products
Get in touch with us today!