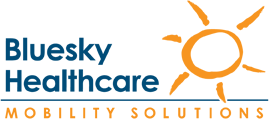 Siena
Have a question?
Give us a call today
9242 7333
Download our FREE
Scooter
Buyer's
Guide
SIENA.

PERSONALISED TO SUIT YOU
We want to make sure that you can make the most of your home. That is why Your Siena is tailor-made by adding the options you choose, before fitting the made-to-measure straight rail to fit just your staircase
Style and comfort
Choose the Siena, and you get comfort and style in perfect unison. The simple and classic contours along with its choice of five vinyl colours make it look and feel genuinely inviting. The Siena has been designed for simplicity and convenience too. Settle into the comfortable seat, clip on your easy-to-use seatbelt and move the controls to glide up or down your stairs.
Easy to use
Safety and ease-of-use are built into the Siena. Your stairlift comes with a fold-away chair -just fold the arms, then the seat, which is linked to the footrest, and the chair neatly folds away, giving you more space around your stairs. There is also a removable key to lock your Siena keeping it safe from children. For those who have limited strength in their hands, you can also choose an optional one or two-way powered swivel seat which is designed for narrow hallways, that turns to face your landing or hall, making getting in and out of your Siena natural.
---
True comfort and safety in one
We take great care to make your chairlift safe and comfortable. This is why we designed the Siena to include a range of helpful features that make you feel right at home when yu use it.
Below are the benefits and features common to the Stannah Siena for straight stairs.
Comfortable and stylish chair

The Siena offers real comfort, with a well-cushioned backrest and generously upholstered, padded seat covered in hard-wearing vinyl, which is fire retardant, and is available in a choice of five colours to match your decor.

Easy-to-use controls

To operate your Siena, gently move the controls in the direction you wish to travel

Folding options (Manual)

Simply fold the arms, then the seat and as you do the footrest will automatically raise at the same time. Or choose the optionally powered footrest, as shown in point 9

Swivel levers and options

The manual or (optional) powered one, or two-way swivel has been designed to allow you to enter and exit your Siena in the safest possible way at the top or bottom of your stairs. Even in narrow hallways.

Safety edges.

Safety sensors are added around the footrest of your Chair lift and carriage. These automatically detect any obstruction that may be on your stairs, such as children toys, items of clothing or other clutter. If an obstacle is detected the Siena will gently stop on the stairs, bringing your Siena to a safe and gentle stop

Seatbelt options

The retractable seatbelt as highlighted below can be fastened merely with one hand. A range of other seatbelt designs are available

Arm Isolation

This safety system prevents your Siena from moving until the armrest nearest the bottom of the staircase is completely lowered.

On-off switch

Clear easy-to-use on and off button

Powered footrest (Optional)

Our powered footrest folds or unfolds independently, ideal for you to enter or exit the chair with the footrest out of the way

Adjustable seat height (On installation)

Ensures your stair lift seat, and footrest height is ideally positioned to you for complete comfort

Two chair widths

- The Siena is available in two different sizes, standard arm width and a new XL arm width allowing for more support for most body shapes.
---
Step-by-step guide to using your Siena
A stailift should go beyond the functional. That means making it beautifuuly simple and intuative to operate.

TESTIMONIALS
"I know you spoke to Diana yesterday but I just wanted to add my appreciation for a job well done. Everything went smoothly and we were particularly impressed by the way in whi..."

Terry

"Hi again. I just want you to know that if I have a need for any other services that I will not be going anywhere else. Bluesky Healthcare are caring friendly and very helpful...."

Sue

"Hi Nat, I just wanted to thank you for all your help with the electric bed and the recliner for Gail B. I spoke with her and she has the bed and is very happy. I also just..."

Emma
‹
›
Related Products
Get in touch with us today!