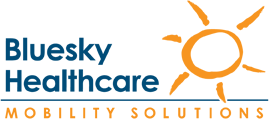 SA Range
Have a question?
Give us a call today
9242 7333
Download our FREE
Scooter
Buyer's
Guide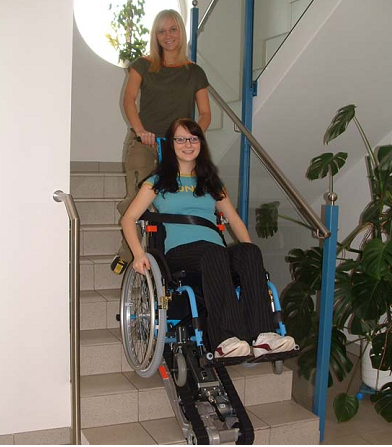 The stairclimber SA-2 adapts to most wheelchairs and can be taken apart easily for storage or transport in a car. The product is very robust and requires a minimum of maintenance. With the stairclimber SA-2 straight stair flights with inclination up to 35° can be climbed in a safe and simple manner. The stable construction and the self-locking gearbox ensures that the stairclimber stays save in place even if the assisting person releases the grab bars on the stairclimbers. The strong battery and low consumption motor allow for a long use between charging cycles and make multiple runs on long stair flights possible.

TESTIMONIALS
"I know you spoke to Diana yesterday but I just wanted to add my appreciation for a job well done. Everything went smoothly and we were particularly impressed by the way in whi..."

Terry

"Hi again. I just want you to know that if I have a need for any other services that I will not be going anywhere else. Bluesky Healthcare are caring friendly and very helpful...."

Sue

"Hi Nat, I just wanted to thank you for all your help with the electric bed and the recliner for Gail B. I spoke with her and she has the bed and is very happy. I also just..."

Emma
‹
›
Related Products
Get in touch with us today!