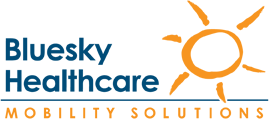 Public
Have a question?
Give us a call today
9242 7333
Download our FREE
Scooter
Buyer's
Guide
The only stairclimber worldwide that allows transporting all types of wheelchairs, including electrical wheelchairs
The stairclimber Public is the world's only portable inclined platform lift. The unique platform design will accommodate all types of wheelchairs including power, child sports, and conventional adult wheelchairs.
The Public stairclimber is ideal for public and residential buildings and a cost effective alternative to conventional platform stairlifts. It's simple to operate, robust and incorporates many safety features. It can be used on indoor and outdoor stairs and can also be transported between location to be used on different staircases.

TESTIMONIALS
"I know you spoke to Diana yesterday but I just wanted to add my appreciation for a job well done. Everything went smoothly and we were particularly impressed by the way in whi..."

Terry

"Hi again. I just want you to know that if I have a need for any other services that I will not be going anywhere else. Bluesky Healthcare are caring friendly and very helpful...."

Sue

"Hi Nat, I just wanted to thank you for all your help with the electric bed and the recliner for Gail B. I spoke with her and she has the bed and is very happy. I also just..."

Emma
‹
›
Related Products
Get in touch with us today!