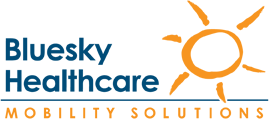 Super 8
Have a question?
Give us a call today
9242 7333
Download our FREE
Scooter
Buyer's
Guide
The Kymco Super 8 mobility scooter is an excellent mid-size scooter for all those that don't want or need a large heavy duty scooter.
Whilst being a medium sized scooter the Kymco Super8 is still equipped with many useful and very desirable features such as puncture proof soft roll tyres, so you can ride your scooter without having to worry about getting stranded somewhere with a flat tyre. Furthermore, you will find that you can save yourself some money not needing to replace or patch up punctured tyres. The fully adjustable front and rear suspension will allow for a smooth ride on most surfaces, while the front, rear and indicator lights will ensure you can travel safely at all times.
These superb features combined with an excellent price point make the Kymco Super 8 an excellent mid-sized mobility scooters.
Who does this scooter suit?
The Super 8 is the right scooter for you if you will mainly use your scooter to commute within your local neighbourhood and extended neighbourhood by using public transport. You can easily run errands, attend appointments and actively participate in your local community, if you need to go a little further, you can take any Transperth Bus or Train with your scooter, thanks to its slim design and large tyres. You can find out more about the rules and regulations of using your mobility scooter on Transperth Services by clicking here.
---
Testing & Manufacturing

TESTIMONIALS
"I know you spoke to Diana yesterday but I just wanted to add my appreciation for a job well done. Everything went smoothly and we were particularly impressed by the way in whi..."

Terry

"Hi again. I just want you to know that if I have a need for any other services that I will not be going anywhere else. Bluesky Healthcare are caring friendly and very helpful...."

Sue

"Hi Nat, I just wanted to thank you for all your help with the electric bed and the recliner for Gail B. I spoke with her and she has the bed and is very happy. I also just..."

Emma
‹
›
Get in touch with us today!