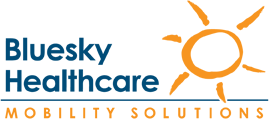 Quickie S11 Powerchair SH023
Have a question?
Give us a call today
9242 7333
Download our FREE
Scooter
Buyer's
Guide
This product has been sold
Second-hand Powerchair in very good condition and recently service. With new batteries, tubes and tyres in metalic red.
The Quickie S-11 is the most stable mid-wheel drive chair in its class. It's small enough to use indoors and large enough to take on the street. It features large 7in. front casters to negotiate tall curbs, and all 6 wheels are designed to stay in contact with the road, providing excellent stability. The S-11 is also one of the fastest chairs in its class. For a chair that is ready to go - tough and dependable - check out the Quickie S-11. You won't regret it

TESTIMONIALS
"I know you spoke to Diana yesterday but I just wanted to add my appreciation for a job well done. Everything went smoothly and we were particularly impressed by the way in whi..."

Terry

"Hi again. I just want you to know that if I have a need for any other services that I will not be going anywhere else. Bluesky Healthcare are caring friendly and very helpful...."

Sue

"Hi Nat, I just wanted to thank you for all your help with the electric bed and the recliner for Gail B. I spoke with her and she has the bed and is very happy. I also just..."

Emma
‹
›
Get in touch with us today!