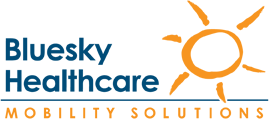 Mini Comfort
Have a question?
Give us a call today
9242 7333
Download our FREE
Scooter
Buyer's
Guide
The new KYMCO Mini Comfort mobility scooter has been designed to give you the very best in quality, transportability, manoeuvrability & to provide you with an incredible level of comfort & driving performance. Designed with lightweight components & utilising ergonomic dismantling mechanisms, we have developed one of the lightest & easiest to use Mini type scooters on the market today!
With the Introduction of a brand new suspension system & improved comfort seating, we have enhanced this new Mini model to provide you with that extra level of comfort that you would normal expect from the much larger models in our range. Some of the very latest technologies have also been utilised to provide low energy LED front and rare lights, wireless electrical connections, which means that there is no need for you to worry about managing awkward plugs or wires, whiles dismantling the scooter or removing the battery box You won't need to worry about punctures either, as the Mini Comfort has soft roll puncture-free tyres, allowing trouble free & comfortable driving.
The long range 22amp battery system will keep you going for longer, for when your need to rely on a greater travel range!
We have also introduced two brand new attractive metallic colours on Mini Comfort, Glossy Bronze & Metallic Mink, making the new Mini Comfort look even more stylish than ever before!
Comfortable & Transportable!
The latest & New improved Mini by KYMCO Healthcare has been further enhanced to bring you improved levels of comfort & provide you with an even more enjoyable driving experience. As well as being compact & extremely manoeuvrable, it is also very easy to dismantle to fit into the boot of your car !
The new Mini Comfort will surpass your mobility expectations !
---
Testing & Manufacturing

TESTIMONIALS
"I know you spoke to Diana yesterday but I just wanted to add my appreciation for a job well done. Everything went smoothly and we were particularly impressed by the way in whi..."

Terry

"Hi again. I just want you to know that if I have a need for any other services that I will not be going anywhere else. Bluesky Healthcare are caring friendly and very helpful...."

Sue

"Hi Nat, I just wanted to thank you for all your help with the electric bed and the recliner for Gail B. I spoke with her and she has the bed and is very happy. I also just..."

Emma
‹
›
Get in touch with us today!