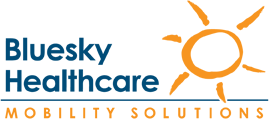 Midi
Have a question?
Give us a call today
9242 7333
Download our FREE
Scooter
Buyer's
Guide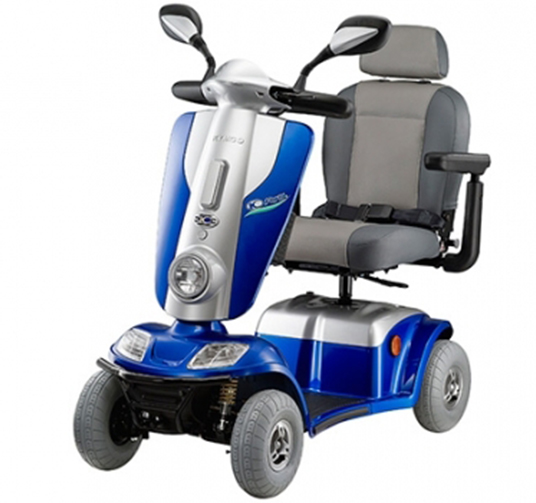 The Kymco Midi is a very versatile medium sized mobility scooter and well suited at urban areas. With a weight capacity of 160kg and large 50ah batteries, this gopher will safely take you where you need to go in comfort and style.
With it's easy to use robust design the Midi is a great mid-range scooter that will suit most users and most terrains. With generous onboard storage space, fully adjustable front and rear suspension and a fully adjustable captain style swivel seat this mobility Scooter will take you to all your favourite Perth suburbs!
What we love about the Midi is that in a way it has gone back to the basics when it comes to controlling your scooter, removing non-essential buttons and displays to make it even more intuitive to use even for first-time users. You will love the smooth ride and retro inspried design of this powerful medium sized electric scooter!
The Midi is suitable for use on footpaths, public areas, shopping centres and Perth public transport.
Charging your scooter couldn't be easier. Simply connect the provided charger to the powerpoint and plugg it into your scooter and your scooter is charging. You can't over-charge your scooter, so we recommend to keep it plugged in when not in-use, to avoid your battery going flat.
If you like the Midi, but are looking for something with a little bit more power, have a look at the Kymco Multi large electric scooter. Incorporating the same features and design principles but adding extra power and range for that additional performance. Or you can have a look at the Maxer our top of the range electric gopher by Kymco, with more power and additional comfort features and a digital dash for additional trip inforamtion. Or view our entire range of Large mobility scooters here
---
Did you know that we offer free in-home demonstrations across all Perth suburbs we even service the Albany, Esperance, Kalgoorlie and Geraldton and many places in between. If you live further away from Perth, you may have to wait a few weeks until our next regional trip, but you will still be able to try your products in the comfort of your own home.
---
Testing & Manufacturing

TESTIMONIALS
"I know you spoke to Diana yesterday but I just wanted to add my appreciation for a job well done. Everything went smoothly and we were particularly impressed by the way in whi..."

Terry

"Hi again. I just want you to know that if I have a need for any other services that I will not be going anywhere else. Bluesky Healthcare are caring friendly and very helpful...."

Sue

"Hi Nat, I just wanted to thank you for all your help with the electric bed and the recliner for Gail B. I spoke with her and she has the bed and is very happy. I also just..."

Emma
‹
›
Get in touch with us today!