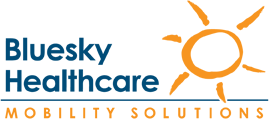 Brio
Have a question?
Give us a call today
9242 7333
Download our FREE
Scooter
Buyer's
Guide
Please note this Scooter is no longer Available
The S19 Brio is a foldable lightweight scooter. Featuring a stylish design with easy to use controls. The lightweight Lithium Batteries have an MSDS Certificate, which makes it safe to take on airplanes. The anti-theft battery covers will give you peace of mind when parking it in a public place, protecting the batteries against theft.
It can be easily folded down to a pram sized unit, making it the perfect travel companion and allowing for easy storage during trips.
The Brio is the right scooter for you if you want to have a portable scooter to go travelling or shopping with. It's simple yet stylish design makes it perfect for indoor use such as shopping centres or evenly paved roads.

TESTIMONIALS
"I know you spoke to Diana yesterday but I just wanted to add my appreciation for a job well done. Everything went smoothly and we were particularly impressed by the way in whi..."

Terry

"Hi again. I just want you to know that if I have a need for any other services that I will not be going anywhere else. Bluesky Healthcare are caring friendly and very helpful...."

Sue

"Hi Nat, I just wanted to thank you for all your help with the electric bed and the recliner for Gail B. I spoke with her and she has the bed and is very happy. I also just..."

Emma
‹
›
Get in touch with us today!