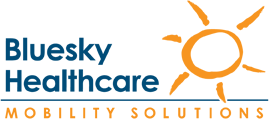 Upholsterd Adjustable Bed Surround
Have a question?
Give us a call today
9242 7333
Download our FREE
Scooter
Buyer's
Guide
This contemporary and stylish new bed surround will ensure that no-one would even suspect the inner workings of your adjustable bed, maintaining a friendly and homely feel rather than portraying a cold hospital atmosphere. All of our electric beds will give you all the functions of a hospital grade bed. Including head lift, leg lift, dual lift and Hi-Lo. Further, you can choose from many different extras such as massage and bed rails.
---
Just like our Adjustable beds these surrounding are Australian designed and made. Hence we can offer you real flexibility when it comes to the shape and the material choices.

TESTIMONIALS
"I know you spoke to Diana yesterday but I just wanted to add my appreciation for a job well done. Everything went smoothly and we were particularly impressed by the way in whi..."

Terry

"Hi again. I just want you to know that if I have a need for any other services that I will not be going anywhere else. Bluesky Healthcare are caring friendly and very helpful...."

Sue

"Hi Nat, I just wanted to thank you for all your help with the electric bed and the recliner for Gail B. I spoke with her and she has the bed and is very happy. I also just..."

Emma
‹
›
Get in touch with us today!