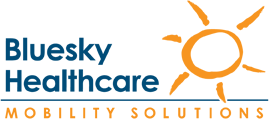 Pillows
Have a question?
Give us a call today
9242 7333
Download our FREE
Scooter
Buyer's
Guide
To compliment your new Bed, We also stock a range of quality Australian Made pillows.
They include
AH Beard's Glacier pillow combines two innovative materials in the one high performance pillow to deliver superior sleep.
The Glacier gel cushion top assists to lower surface skin temperature eliminating the need to continually flip the pillow in search for the 'cool' spot. Utilising advance memory foam the Glacier pillow moulds to your head and neck to minimise pressure and maximise comfort for deep undisturbed sleep.
King Coil Perfect Contour Mini Pocket Coil Pillow The King Koil perfect contour pillow supports your head and neck with the same pocket coil technology that supports your back. Nestled within luxurious layers of hollow fibre, the mini pocket coils independently conform to the contours of your head and neck.
This contoured support provides improved cervical spinal alignment, which helps to relieve tension and back pain. The open structure of the mini pocket coils encourages airflow for breathability and freshness The responsiveness of the durable spring system ensures that your King Koil perfect contour pillow will bounce back to shape for years of supported, peaceful sleep.

TESTIMONIALS
"I know you spoke to Diana yesterday but I just wanted to add my appreciation for a job well done. Everything went smoothly and we were particularly impressed by the way in whi..."

Terry

"Hi again. I just want you to know that if I have a need for any other services that I will not be going anywhere else. Bluesky Healthcare are caring friendly and very helpful...."

Sue

"Hi Nat, I just wanted to thank you for all your help with the electric bed and the recliner for Gail B. I spoke with her and she has the bed and is very happy. I also just..."

Emma
‹
›
Get in touch with us today!