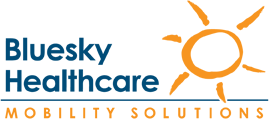 Heartway Easy Move S21A SH117
Have a question?
Give us a call today
9242 7333
Download our FREE
Scooter
Buyer's
Guide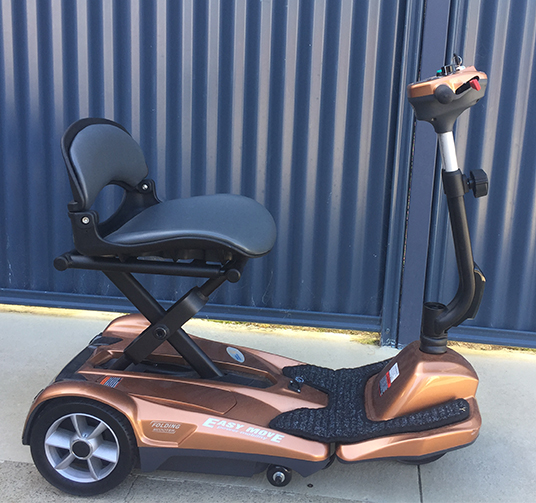 SOLD
Ex-Demo Heartway Easy Move S21M
Great ex demo conditon, only small fault is a crack in the body as per the picture.
The Heartway S21M is a lightweight folding scooter. It is also commonly referred to as a Travel Scooter, Portable Scooter or Folding Scooter. It's lightweight frame and lithium battery make it perfect for all kinds of travel. The Heartway Easy Move Manual folds up easily by pushing a lever located on the left-hand side of the Scooter. This lever can be either pushed by foot or hand, once the mechanism is engaged it only takes on figure to complete the folding motion. The Easy Move Manual is our lightest scooter and weighs in at 17.5kg without the battery and 19kg with battery.
Thanks to its sleek design this stylish three wheel scooter has excellent manoeuvrability with a turning circle of 850mm, which allows you to navigate tight spaces with ease. We have added some anti-tips on the side as well as an innovative G-sensor, which slows down the scooter automatically when turning, to offer increased stability and safety.

TESTIMONIALS
"I know you spoke to Diana yesterday but I just wanted to add my appreciation for a job well done. Everything went smoothly and we were particularly impressed by the way in whi..."

Terry

"Hi again. I just want you to know that if I have a need for any other services that I will not be going anywhere else. Bluesky Healthcare are caring friendly and very helpful...."

Sue

"Hi Nat, I just wanted to thank you for all your help with the electric bed and the recliner for Gail B. I spoke with her and she has the bed and is very happy. I also just..."

Emma
‹
›
Get in touch with us today!