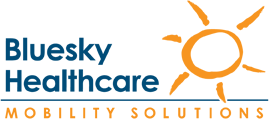 Solax Predator 350
Have a question?
Give us a call today
9242 7333
Download our FREE
Scooter
Buyer's
Guide
The Predator is a 4x4 Mobility Scooter (if you can call it a "mobility scooter") and is as tough as it looks. Powered by 4 wlectric motors, one on each wheel, each 350W strong, the Solax Predator is bound to turn heads for all the right reasons!
Equipped with off-raod tyres you will now be able to reach all those places that other scooters can't go. The state of the art suspension system is fully adjustable and nitrogen charged, allowing for a smooth ride, even on demanding terrain. The Predator also suprises with an incredibly tight turning circle, thanks to it's 4x4 set up, for all those tight places.
The tight turning circle, powerful motor make the predator a very versatile machine.

TESTIMONIALS
"I know you spoke to Diana yesterday but I just wanted to add my appreciation for a job well done. Everything went smoothly and we were particularly impressed by the way in whi..."

Terry

"Hi again. I just want you to know that if I have a need for any other services that I will not be going anywhere else. Bluesky Healthcare are caring friendly and very helpful...."

Sue

"Hi Nat, I just wanted to thank you for all your help with the electric bed and the recliner for Gail B. I spoke with her and she has the bed and is very happy. I also just..."

Emma
‹
›
Get in touch with us today!